Finding your Life Purpose through College Applications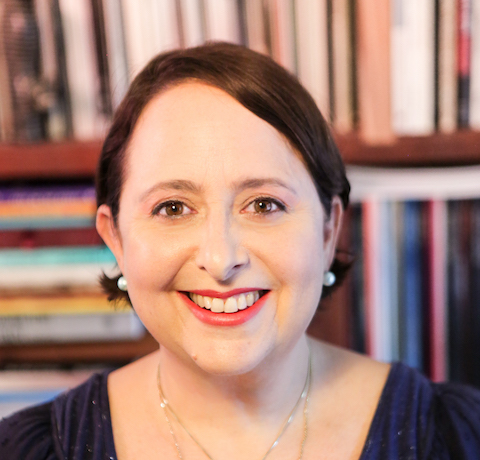 Founder and CEO, Anja Education Consultants
"Anjali is the founder and CEO of Anja Education Consultants and the proud mother of a thriving college senior, recipient of numerous merit scholarships and two-time intern at NASA.
For over 15 years, Anjali worked as an alumna interviewer for Princeton University and obtained an in-depth understanding of the Ivy League admissions process. She also draws on a lifetime in international education, the arts and public relations to offer the highest caliber college and graduate admissions guidance. She works with a limited number of students in order to offer highly personalized guidance and the highest quality mentoring to each and every one of them. As a seasoned college counselor and a parent, Anjali fully understands families' concerns. She empowers parents with strategic information and support to navigate the system smoothly and successfully.
Anjali grew up in New York City, receiving visual arts training at the Art Students League, dance instruction at the Harkness School and American Ballet Theater School, and piano study with a teacher from the Juilliard School.  As the daughter of a composer and the former director of the New York Philharmonic, the Orchestre National de France and the Vienna State Opera among others, she travelled extensively as a child and acquired an intimate knowledge of how talent is developed, managed and promoted. She attended the Lycée Français de New York, from first grade through high school, obtaining a French Baccalauréat with Honors. Princeton University awarded her a full year of college credit as a result, and she graduated Magna Cum Laude and Phi Beta Kappa, with a BA in Romance Languages, writing her thesis on the adaptation of a French novel into film. At Princeton, in addition to fulfilling pre-med requirements, she was trained in theater, photography and film production and continued this training at the New School, HB Studios in NYC and at the University of Southern California graduate film school. Her time at Princeton included a junior year abroad with the Sarah Lawrence program in Paris, France, summer study in Salzburg, and summer film internships in Portugal and Spain.
After college, she worked at entertainment public relations firm Rogers & Cowan, took postgraduate writing courses at the University of California Los Angeles, Warren Wilson College and Columbia University, as well as Adolescent Psychology at Teachers College, Columbia University.  She then lived and worked in Rome and Paris for over a decade, writing and translating for corporate clients, teaching English to students at the University of Paris, offering writing workshops and advising students about study in the United States while continuing to interview students for Princeton. She speaks 7 languages and is attuned to the needs of international and multicultural students.
Anjali returned to the United States and settled in Austin, TX where she wrote curriculum for Pearson Prentice Hall textbooks and founded Anja Education Consultants.  She also worked in the community in Austin, volunteering her services at ACE Academy, a school for gifted children.  At ACE, she leveraged her contacts for the Fundraising Committee. She drew on her extensive PR experience to increase the school's visibility and expand their network of supporters. She then created a special relationship with the Austin Lyric Opera as Arts Enrichment Coordinator, organizing social events and curriculum enrichment around 14 operas over 6 years.  In addition, as College Counseling Consultant at ACE, she educated high school families, edited the school profile and course catalogue, advised staff on how to present the newly created program to universities, invited college representatives, coordinated access to college fairs, and successfully guided the senior class in the application process.  They were all admitted to at least one of their top choice schools and obtained scholarships ranging from $230,000 to full rides.
100% of Anjali's clients to date in her private practice were admitted to at least one of their top 3 schools and have obtained academic merit and talent based scholarships up to $276,000. Acceptances include Yale University, Cornell University, Rice University, Johns Hopkins, Colgate University and the Rhode Island School of Design."